Lavazza BLUE - Capsules
Lavazza BLUE is the professional espresso system that guarantees the perfect coffee every time. The exclusive extraction method and sealed, pre-dosed capsules allow you to make a professional, real Italian espresso every time, in just a few simple steps and with the assurance of a flawless result.
Lavazza BLUE is innovative and easy-to-use. There is no need for a grinder-doser, which means you can save energy as the machine does not have to be left on all the time. The mono and bi-dose capsules allow you to provide a faster service, with no waste and no residue. All this is combined with the quality of the Lavazza blends.
In addition to coffee, Lavazza BLUE offers a wide range of hot drinks to meet the requirements of all your customers.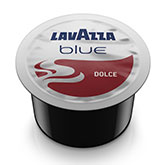 DOLCE
A mellow, full-bodied, creamy blend with a dense and persistent crema.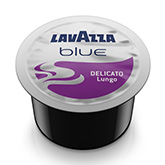 DELICATO LUNGO
A 100% Arabica blend, mellow, velvety and perfect when served in a large cup.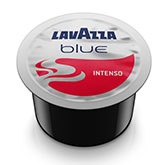 ESPRESSO INTENSO
Particularly intense and creamy espresso coffee, with a balanced and persistent aftertaste.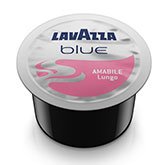 AMABILE LUNGO
A skilfully-combined blend of Arabica and Robusta beans with notes of vanilla and chocolate.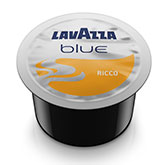 RICCO
A dense espresso packed with chocolatey sensations. Excellent body and a persistent aftertaste.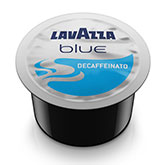 DECAFFEINATO
100% Arabica for a decaffeinated blend with a rich and mellow aroma.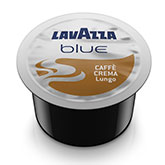 CAFFÈ CREMA LUNGO
A 100% Arabica blend, fragrant and velvety with a rich-textured, golden crema.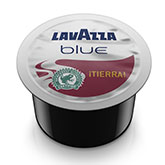 TIERRA
A blend of premium 100% washed Arabica beans grown by certified South American producers.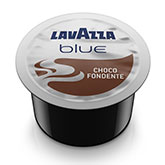 CHOCO FONDENTE
The unmistakable flavour of classic hot chocolate, always available and perfect every time.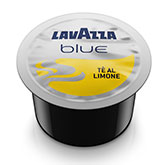 TÉ AL LIMONE
A soluble blend of selected black teas, with a rounded, refreshing flavour.